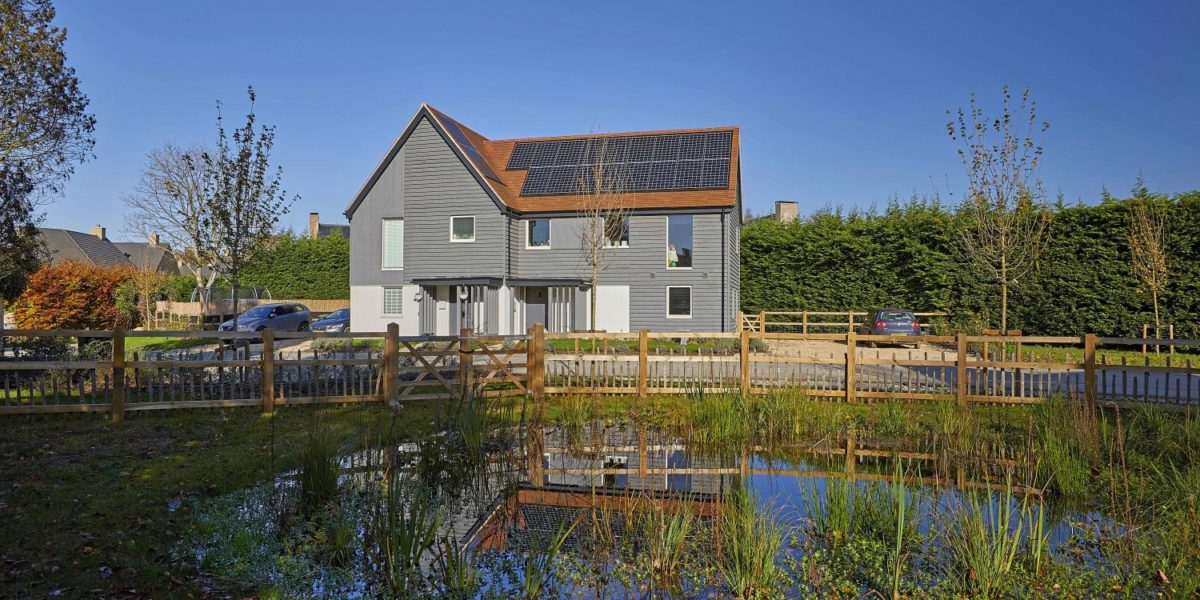 Driving innovation in engineered timber for over 20 years.
CONGRATULATIONS
We are proud to support a range of innovative, sustainable projects across the country. Our consultative approach, industry experience and leading-edge technology and equipment allow us to raise the roof when it comes to engineered timber for construction and housebuilding projects.
This is why we wanted to offer huge CONGRATULATIONS to the team at Greencore Construction. Nuneaton Roof Truss was over the moon to understand that the sustainable development of Springfield Meadows, Southmoor had received glowing accolades from across the industry. The project has been recognised for the high levels of sustainability and technical skill, whilst using timber as an aesthetic, sustainable, energy-efficient and reliable way to build.
Multi-Award Winning
Springfield Meadows is a multi-award-winning project of 25 Climate Positive homes located in Southmoor, Oxfordshire. Benefitting from diverse shared outdoor spaces and private gardens, it consists of 9 affordable houses and 16 private. They are all beautiful, high-performance homes, which provide comfortable, low-carbon living thanks to the use of Biond system.
Biond is an off-site manufactured, closed panel timber frame construction, insulated with Lime-Hemp and natural fibre insulation. All 25 homes are built using the same Passivhaus thermal performance principles.
Springfield Meadows is one of the most innovative sustainable developments in the country driving industry initiatives including:
Zero embodied carbon
Net-zero energy in use
One Planet Living Global Leadership
BBO Wildlife Trust partnership
Elimination of gas utilities to create an all-electric development helping to decarbonise the grid
With the second phase of the project locking more carbon than it emits and generating more energy than it uses this is a truly Climate Positive development.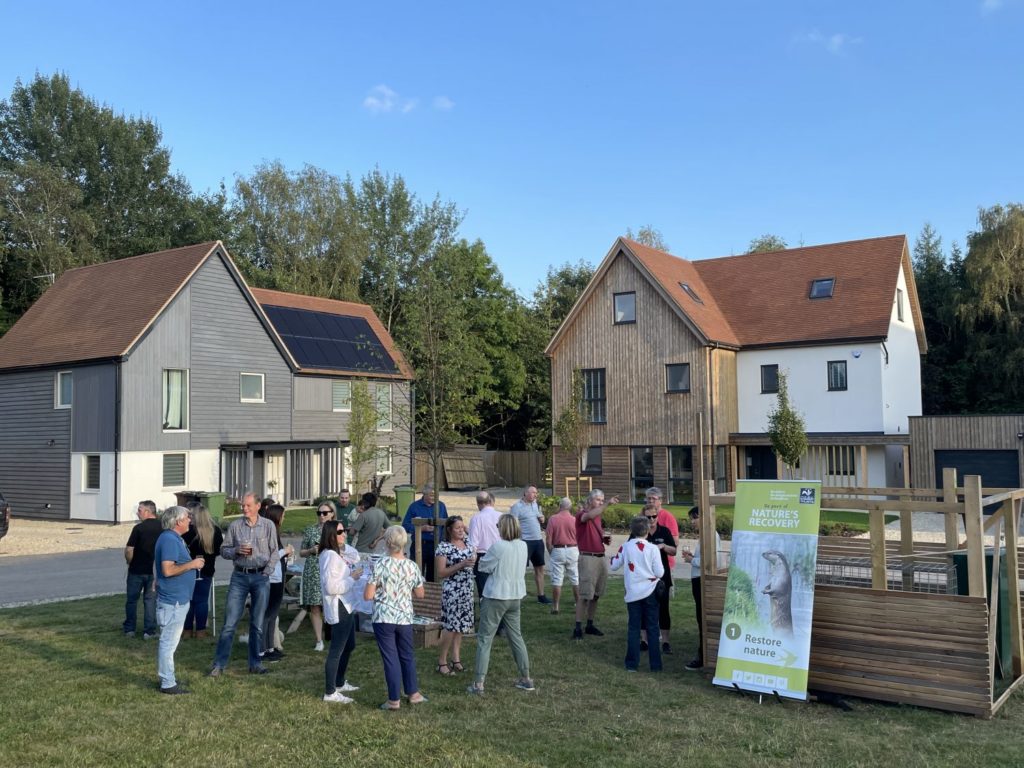 "We have partnered with Greencore on many projects and have always enjoyed the challenges and opportunities presented by working with such a disruptive innovator in the sector. We are proud to support the unique Biond system which provides groundbreaking sustainable insulation. The awards and accolades are extremely well deserved and long may this exciting partnership continue".
Scott McEwan – Managing Director
In the last 12 months, Springfield Meadow has been nominated for a stream of awards including:
Nuneaton Roof Truss is the manufacturer of choice for all engineered timber requirements. Whether you're planning one house or many, housebuilders, and construction firms all over the UK put their trust in us.
If you're interested in our industry-leading, sustainable services, click here to get a quote or call us on 02476 327722 to find out how we can support your business and projects.
Please follow and like us: