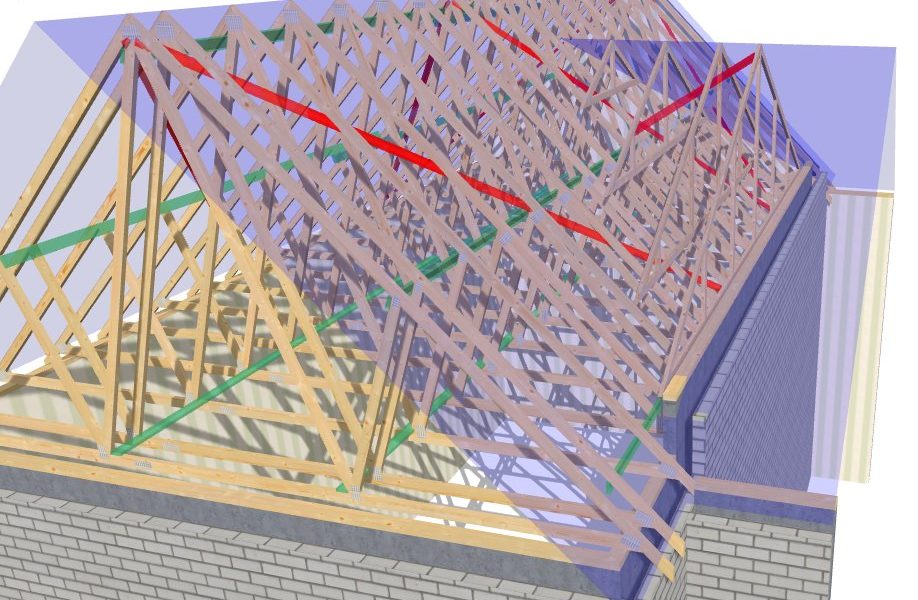 Nuneaton Roof Truss uses industry-leading computer-aided design software from MiTek to ensure an accurate and smooth design process.
Precision and speed: the two things any successful design project needs. At Nuneaton Roof Truss, we achieve these goals with a variety of techniques, but central to our process is expertise in computer-aided design (CAD).
Our process is designed to be user-friendly for customers: you upload architectural drawings in any of a variety of file formats, including PDF, CAD or DXF. Our talented and highly skilled design team then use them to produce 3D visualisations, something our clients find beneficial when working on complex roofs. Our specialist designers then estimate, detail and design from your architectural and engineering drawings.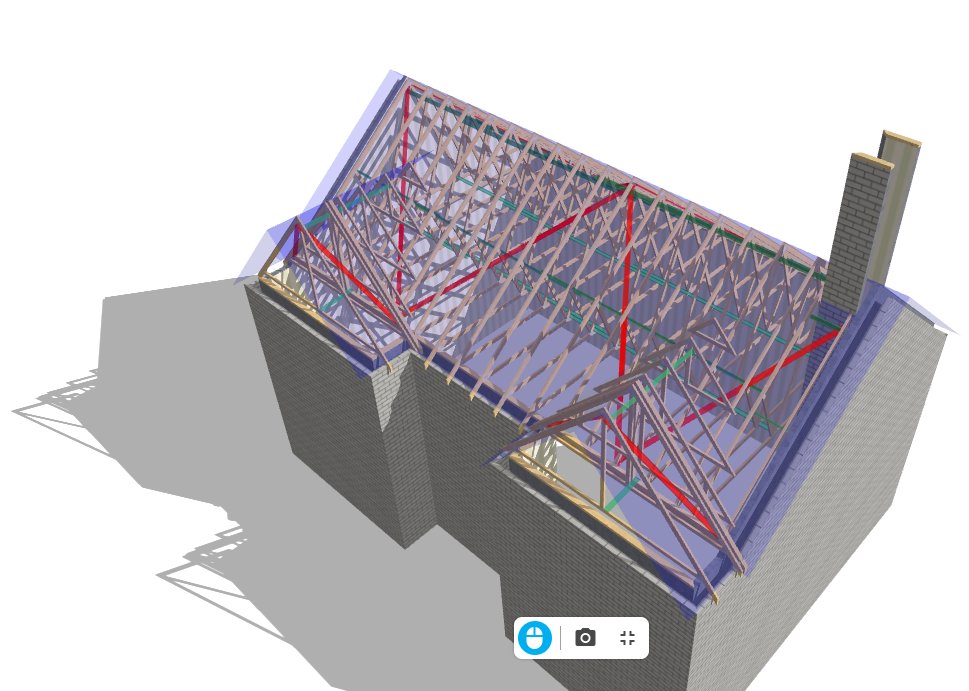 The CAD software at the heart of this process is MiTek Pamir, the industry-leading roof truss and posi-joist design system. Pamir combines layout, engineering, output and 3D tools into a single fully integrated application, making it the 360-degree tool for roof truss design and visualisation.
Industry leader
MiTek's history is long and extraordinary. Owned today by Berkshire Hathaway, the business run by noted philanthropist Warren Buffett, MiTek's history goes back a lot further than the dawn of the personal computing era. In fact, back in 1955, MiTek transformed residential construction with the invention of the Gang-Nail plate and a digital platform that provided an affordable and scalable way to manufacture wood trusses.
By using MiTek Pamir, Nuneaton Roof Truss can guarantee rapid design and quick amendments as part of our commitment to supplying you with a complete package. Our service doesn't just end with us supplying roof trusses to your site. We will continue to support you if required, whether you require laminated drawings to the site, have questions about construction, or need calculations to be supplied for building regulations. We then provide technical support and will liaise with your architect and engineer providing any information they require.
Because MiTek Pamir replaces what were traditionally separate applications with one package, our designers have concentrated software skills that underpin their wide array of design and visualisation skills. The result is perfect accuracy and a clear demonstration of how different elements of a project interact with one another. Dynamic Framing allows live edits to building geometry with no need to re-input framing, while import of .dwg and .pdf files allows for tracing of architects drawings, eliminating mistakes and saving huge amounts of time reading dimensions from drawings.
The end result is accuracy to the millimetre so that what you see isn't only what you get, it is also what you want.
Why choose Nuneaton Roof Truss?
If you're interested in our industry-leading and cutting-edge design services, click here to get a quote or call us on 02476 327722 to find out how we can support your business and projects.
Please follow and like us: