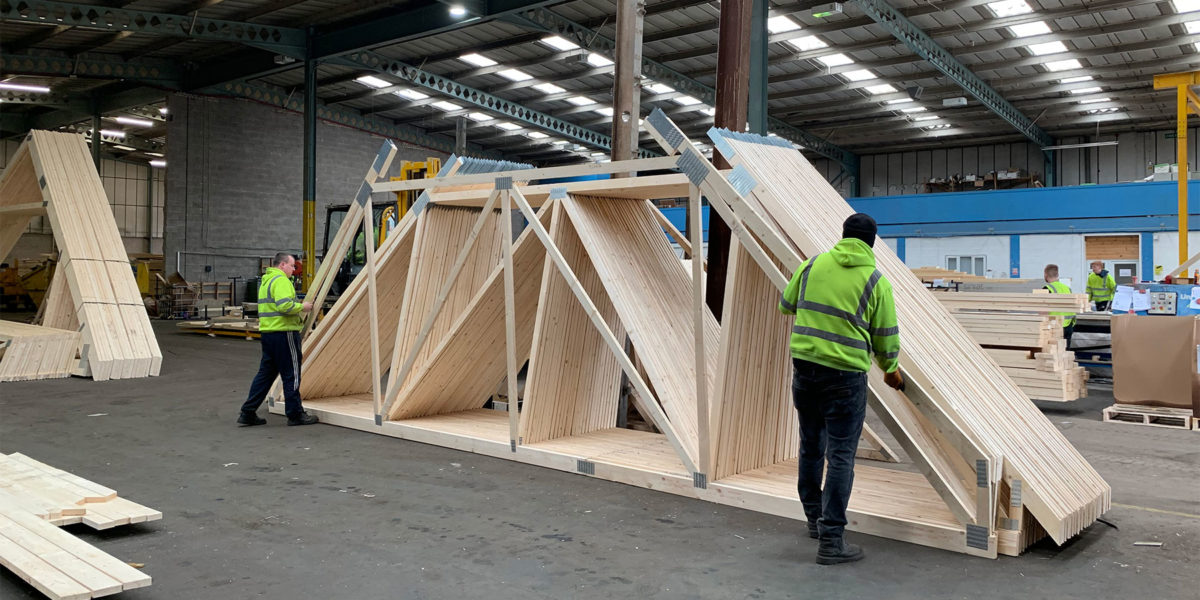 At Nuneaton Roof Truss we care about our staff's wellbeing, which is why we have instituted a new, shorter working week policy.
Staff wellbeing is rising up the agenda with companies scrambling to respond to requests for more flexible working practices. At Nuneaton Roof Truss we have always taken staff wellbeing seriously: we recognise that our staff, both on the factory and in the office, work hard to create value both for the business and for our clients, but also have lives and responsibilities outside of work.
As a leading designer and manufacturer of roof trusses, we enjoy high productivity thanks to the skill and dedication of our staff as well as our investment in training, equipment and the business in general. We are also a family business, though, so we know time spent with family matters.
As debate rages across the UK, and farther afield, about the tradeoff between productivity and hours worked, Nuneaton Roof Truss is in a position to make a positive move because of the efforts of our staff.
From 1 June, Nuneaton Roof Truss will formally adopt a policy of early closing on Fridays. All staff will finish at 12p.m., four hours earlier than at present.
Leading the debate
The idea originated with Scott McEwan, Nuneaton Roof Truss's managing director, who felt that, particularly after two years of the pandemic and restrictions, our team deserved to be rewarded for their sterling efforts.
Nuneaton Roof Truss sales manager Josh McEwan explained that the new policy was an extension of the family-friendly ethos we have always tried to place at the centre of operations.
"We're trying to say thank-you to everyone. We're always looking for ways to improve people's wellbeing and mental health,"

said Josh.
The extra time will mean our staff will have the chance to catch-up with tasks in their private lives, or even just relax and decompress with friends and family after a week of work.
The work we do at Nuneaton Roof Truss is complex and demanding, and while overtime is available, simply piling-on the hours is not the best way to ensure we can create value.
Although the most recent figures from the Office of National Statistics show that UK productivity is on the rise, the county still has a productivity gap. Figures from the Organisation for Economic Cooperation and Development (OECD) show that despite working longer hours, Britain suffers from an 11% hourly productivity gap compared to France, and 14% compared to Germany.
Our investment and our internal processes mean that we are different. At Nuneaton Roof Truss, our high productivity is based on skill, investment and working smarter. As a result, thanks to our staff we are able to give back the most precious resource of all: time.
Why choose Nuneaton Roof Truss?
Nuneaton Roof Truss is the manufacturer of choice for all engineered timber requirements. Whether you're planning one house or many, housebuilders, and construction firms all over the UK put their trust in us.If you're interested in our industry-leading, eco-friendly services, click here to get a quote or call us on 02476 327722 to find out how we can support your business and projects
Please follow and like us: