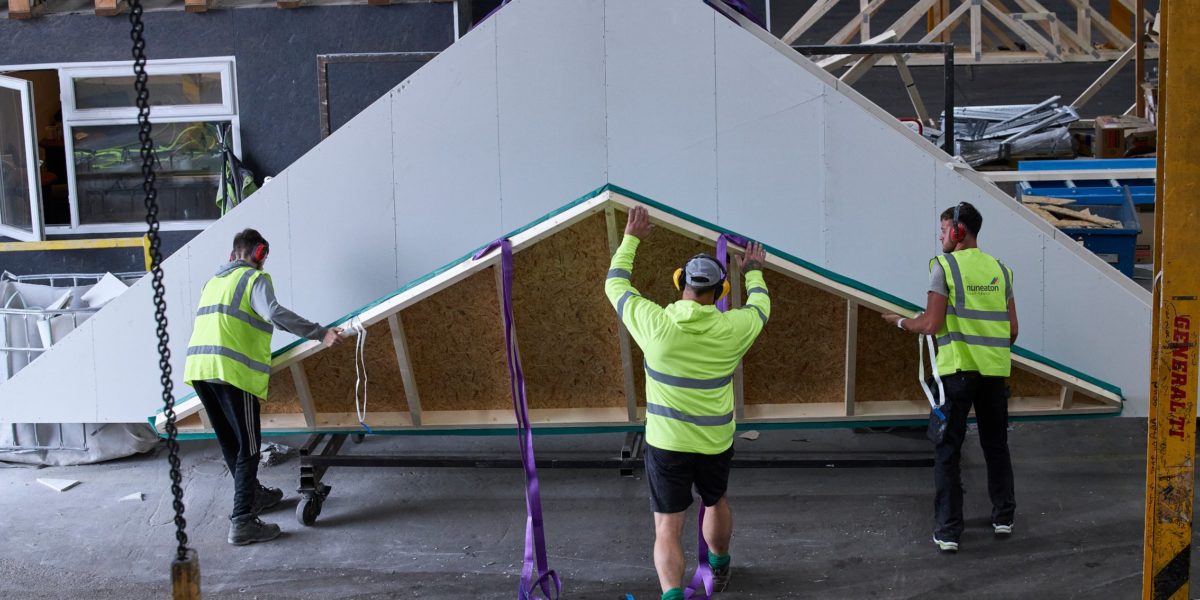 Are you a developer or site manager looking for a reliable supplier of roof trusses, attic trusses, floor joists and spandrel panels? Look no further than Nuneaton Roof Truss! As the largest independent manufacturer and supplier of trusses in the UK, we offer unmatched flexibility in terms of delivery timescales and prices that large building groups simply cannot match.
Largest Independent UK Truss Supplier
At Nuneaton Roof Truss, we pride ourselves on providing high-quality trusses to many of the UK's leading building companies. Having been in the business for over two decades, we know what it takes to deliver exceptional results and meet every client's specific demands.
Our experienced designers and engineers work closely with our clients to provide bespoke roof truss designs tailored to their exact specifications. We use state-of-the-art technology and machinery to ensure that all our trusses are produced to the highest possible quality standards.
Family-Run Business
Nuneaton Roof Truss is a family-run business that was founded in 1999. We take pride in the fact that our team is fully integrated every step of the way, from the management team and our manufacturing workforce, right through to our in-house delivery drivers. With a focus on customer service and satisfaction, we go the extra mile to ensure that all our clients receive the highest level of support and guidance.
Thanks to our dedication to sustainability and cost-efficiency, Nuneaton Roof Truss is a popular choice for many site managers. We offer a wide range of trusses designed for easy installation with minimal disruption, delivered directly to your site without the need for any middle-man services that up the overall cost of your project.
Sustainable and Environmentally Friendly
At Nuneaton Roof Truss, we are committed to reducing our environmental impact and promoting sustainable practices. All our products are PEFC and BM Trada Certified, ensuring they are responsibly sourced and produced. In addition, we use a biomass boiler to dispose of all our waste, which reduces energy costs on-site and makes our trusses more environmentally friendly than our competition can offer.
Sustainability is a hot topic in today's market, and as any responsible director or site manager knows, sustainable building materials are a must to protect the public image of any major project.
Products like our roof trusses provide strength and durability while requiring minimal maintenance over time, making them a cost-effective and sustainable solution for any building project, while our floor joist systems help you to reduce the amount of wood necessary to build homes but also provide outstanding access to run the necessary pipes and wiring.
Conclusion
Looking to improve your roof design, reduce timber prices, and boost your sustainability efforts? Nuneaton Roof Truss can help! With our flexible delivery timescales, competitive prices, and sustainable practices, we are the ideal partner for national house-building companies and more. Contact us today to discuss your roofing requirements and get a quote!
Please follow and like us: