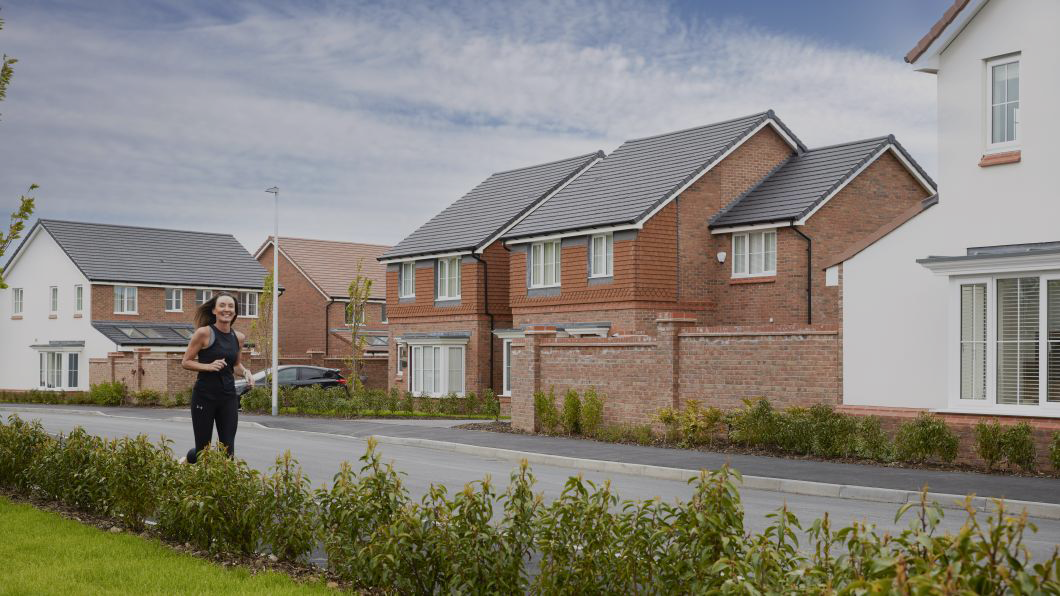 Driving innovation in engineered timber for national house builders for over 20 years.
As a leading provider of high quality sustainable timber for both local and national house builders, we deliver a range of roof, truss, spandrel panels and treated timber that support a wide variety of innovative, sustainable projects across the country.
One of our latest projects is in partnership with award-winning housebuilder Countryside who are celebrating another year of 5-star customer service after receiving a five-star rating from the Home Builders Federation (HBF), following the announcement of the industry's customer satisfaction survey results for 2021.
They have also been awarded both the "Gold Award" and "Outstanding Achievement" award for customer satisfaction throughout 2020 by independent researchers, In-House. Which is a testament to the quality of product and customer care provided by this market leader house builder.
We are proud to support Countryside with one of their latest developments Baberton Grange which is a new collection of three and four-bedroom, detached and semi-detached homes featuring loft living, skylight windows, and open plan designs with superior specification included as standard.
Baberton Grange is close to Nuneaton with all the local amenities, whilst bordering unspoilt countryside, which is seen as a fantastic place to put down roots and become part of the local community.
To check out the site build progress across the year take a look: June 2021, May 2021, March 2021.
Quality, sustainability & reliability
"Working with an award winning, prestigious national housebuilder requires us to be top of our game. We provide Countryside with a complete end to end solution from design specifications, through to manufacturing and installation. Our commitment to quality, sustainability and reliability has allowed us to build a trusted relationship forged by hard work and our shared values to deliver the best product at the best price."
Josh McEwan – Sales Director
About Countryside
The UK's leading mixed-tenure developer, bringing together modern and efficient delivery methods to create sustainable communities where people love to live.
The placemaking approach, not only builds high quality homes, but also thinks critically about the social and digital infrastructure, transport and green spaces needed to nurture a vibrant, connected and healthy community. Engaging with and listening to local communities and partners are key to this work.
The Countryside approach incorporates design for life principles, notably creating a place, which connects into the existing community. Our commitment to delivering sustainable communities, ensuring a better quality of life for everyone, now and for generations to come, is further supported by our social and economic programme of training, and local and wider employment opportunities.
Nuneaton Roof Truss is the manufacturer of choice for all engineered timber requirements. Whether you're planning one house or many, housebuilders, and construction firms all over the UK put their trust in us.
If you're interested in our industry-leading, sustainable services, click the link to get a quote or call us on 02476 327722 to find out how we can support your business and projects.
Please follow and like us: