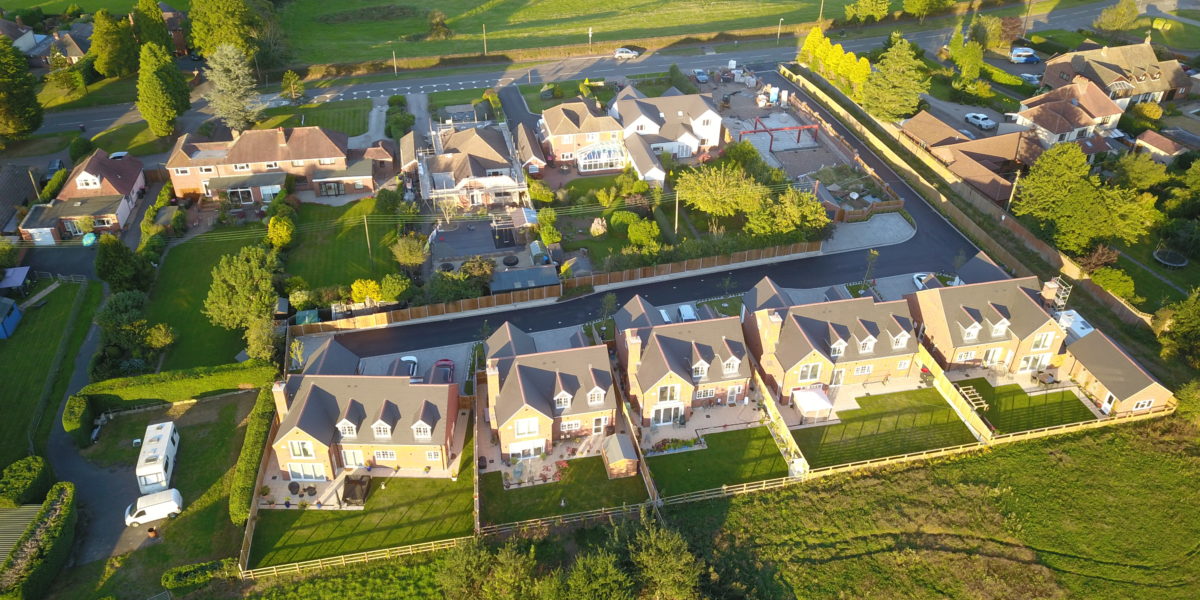 High standards can't just be applied as a finishing touch, and Nuneaton Roof Truss ensured that one Warwickshire development carried strength right to its core.
Making a house a home is something only the occupants can do. There are a few things that can make it easier, though. In the case of Far Parks, developed by Cassidy Homes, these include uninterrupted views of miles of picturesque countryside, space and an attention to detail not only in the construction process but also in selecting materials and partners.
Located in the quiet village of Fillongley, nestled in the beautiful Warwickshire countryside, Far Parks was intended to encapsulate the good life. In addition to local amenities, including in the nearby villages of Meriden and Corley, the urban centres of Solihull, Birmingham and Coventry are all within 15 miles.
Building in open countryside within striking distance of city life defined the development, setting a standard that was carried through the building process.
Setting the standard
A high-end finish demonstrates Cassidy Homes' care and attention. Excellent paintwork, beautiful and award-winning kitchens with granite surfaces, traditional oak staircases with glass balustrade and finished with danish oil, and feature oak doors are among the elements that set the scene indoors.
However, the commitment to quality is not just skin deep. When choosing a partner to supply trusses for the development, Cassidy Homes turned to Nuneaton Roof Truss. Having worked together in the past and developed a longstanding relationship, Cassidy Homes knew that Nuneaton Roof Truss would design and deliver to spec and on time.
"Far Parks really is a signature development and Nuneaton Roof Truss was thrilled to again be selected to design, manufacture and deliver trusses for the project," said Josh McEwan, sales director at Nuneaton Roof Truss.
Once our designs were approved, the Nuneaton Roof Truss production machine got to work, rapidly and safely delivering properly-packaged trusses to site in time for construction.
Quality timber, excellent engineering and a commitment to sustainability came together on the project, with Nuneaton Roof Truss delivering high-quality trusses on-time on in budget, allowing for an uninterrupted.
Now complete, each of the ten detached houses represents lives to be lived, with their strength and detail ready to support growing families. While the tasteful interiors will surely spark joy, owners will be supported by the quality guarantee offered by only using the highest quality structural materials throughout the building process.
About Cassidy Homes
With over 35 years of experience in delivering housing projects, Cassidy Homes specialises in developing high specification houses for modern living.
With its excellent working relations and extensive in-house experience Cassidy Group identifies and delivers new and increasingly innovative construction and procurement methods to deliver the very best sustainable and high quality homes.
About Nuneaton Roof Truss
Nuneaton Roof Truss is the manufacturer of choice for all engineered timber requirements. Whether you're planning one house or many, house builders, and construction firms all over the UK put their trust in us.
If you're interested in our industry-leading, sustainable services, click the link to get a quote or call us on 02476 327722 to find out how we can support your business and projects.
Please follow and like us: