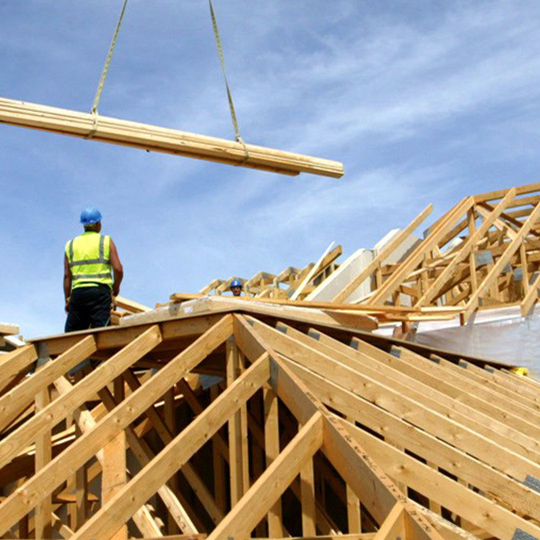 Nuneaton Roof Truss is committed to developing industry skills, including through apprenticeships.
The rising cost of living and growing questions about the usefulness of university degrees have seen widespread reassessment of the value of skilled trades. Nuneaton Roof Truss is proud to offer apprenticeships, and Britain's high-tech manufacturing industry stands ready to meet the needs of the nation.
Apprenticeships are now seen as vital to the future of both Britain's labour force and its wider economy. Despite this, Britain lags behind other countries. Germany in particular has a strong tradition of industrial apprenticeships tied to skills development and lifelong learning, with well-paid careers at the centre of the country's impressive industrial output. In fact, Germany's entire economy stands on the shoulders of the so-called Mittelstand, medium-sized businesses, often in manufacturing, which together supply products and components making the country a US$1.4 trillion exporter. This alone demonstrates the importance of manufacturing: Germany is the world's third largest exporter by value, trailing only China and the US, both of which have massively larger populations and workforces.
Could Brittelstand be the answer for Britain? A key factor in Germany's industry is the high status given to skilled trades and manufacturing in general. Successive British governments have recognised this, driving apprenticeships up the political agenda.
The future of work
This blend of practical experience and teaching could not have come at a more crucial time. With Industry 4.0 now a major talking point as technologies such as the internet of things (IoT) revolutionises production and logistics, the manufacturing sector is poised for a real re-birth. High-tech, high-value and high-skill, today's manufacturing already needs skilled workers and this will only grow as new technologies continue to evolve how design and manufacturing are done.
At the same time, more and more young people are questioning the idea that a degree is the only way into well-paid and satisfying employment. And, indeed, today's apprenticeships connect with universities, allowing for study and qualification to master's degree at level 7 alongside practical hands-on experience in industry.
Nuneaton Roof Truss is playing its part in reshaping the training and education required for today's economy – and for that of tomorrow.

"We take pride in the fact that we take on apprentices," said Josh McEwan, sales director at Nuneaton Roof Truss. "Our apprentices, whether on the factory floor or in the design office, are learning skills that stand by them throughout their entire careers, and apprenticeships in general have the potential to show just what a British manufacturing renaissance could look like".
Apprentices working at Nuneaton Roof Truss learn not only the practicalities of manufacturing, but also receive hand-on training with the latest design and manufacturing equipment. In other words, the tools powering the next industrial revolution.
Why choose Nuneaton Roof Truss?
Nuneaton Roof Truss is the manufacturer of choice for all engineered timber requirements. Whether you're planning one house or many, housebuilders, and construction firms all over the UK put their trust in us.If you're interested in our industry-leading, eco-friendly services, click here to get a quote or call us on 02476 327722 to find out how we can support your business and projects.
Please follow and like us: