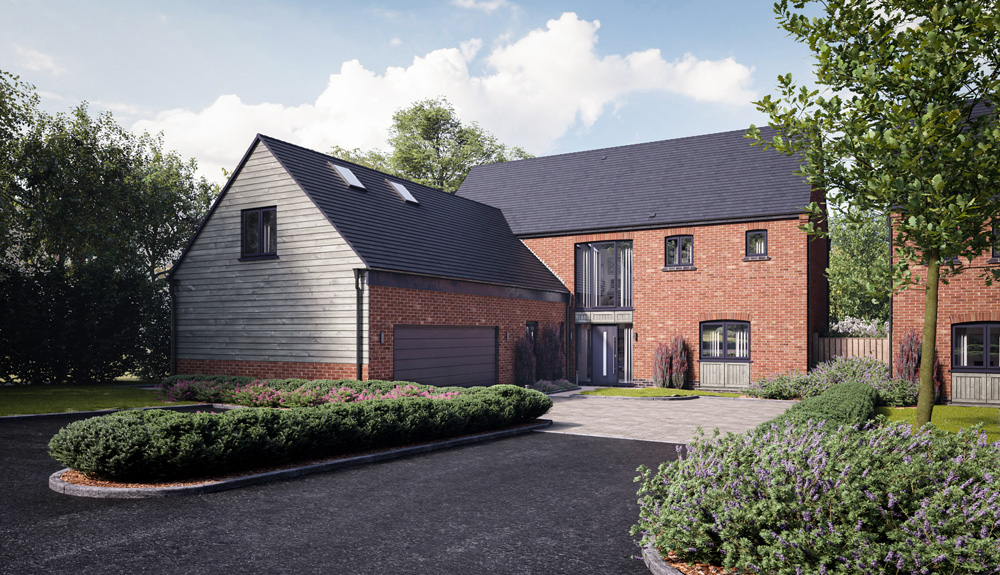 Space matched with grace: Cornerways Farm, a bespoke development of five detached four- and five-bedroom homes nestled in a quiet countryside location minutes from Allesley and Corley, is obviously a special development, and this is revealed by a single glance at their graceful form and high-quality materials.
Look deeper, though, and the signs of quality run right throughout the dwellings. Nuneaton Roof Truss is proud to be one of the partners who contributed to this, supplying trusses and joists for the project.
Developed as high-spec, luxury homes, the Cornerways Farm houses are above all spacious, and this means maximising usable space, including designing attics to be used.
"We wanted to utilise the large attic space, therefore during the design stage we reverted to using attic trusses" said Alex Newbold, project manager at Cassidy Homes.
With all of the ongoing changes in how we live and work, this could not be more important.
"The attic rooms are fully finished rooms, and could be used as an office and gym/storage space, as well as a central shared toilet. Further to this we have a smaller section of roof still available for storage and ventilation purposes," Mr Newbold added.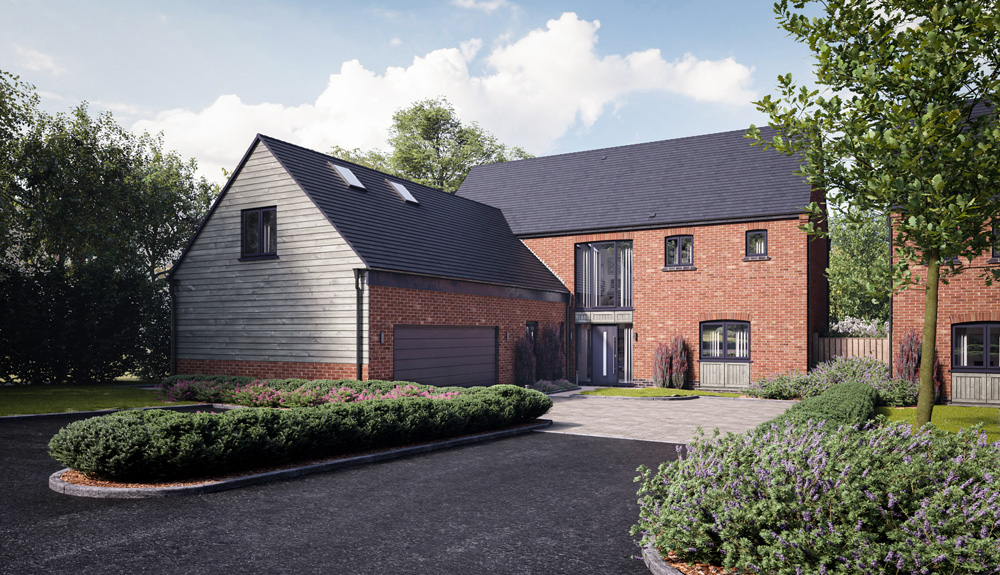 Fast and reliable
For Cornerways Farm, Cassidy Homes turned to Nuneaton Roof Truss for the fifth time, knowing from past experience that the turnaround would be rapid and the quality high.
"Working with Nuneaton Roof Truss, we are able to obtain these trusses within a week or even less if required: we had one plot delivered in as little as two days, whereas a typical turnaround time is about three weeks minimum," said Mr Newbold.
Flexibility was not a problem for Nuneaton Roof Truss, with changes rapidly integrated.
"We were looking to change our designs to maximise the space, so had taken our architects' drawings and sent an adaptation/revised sketch over to Nuneaton Roof Truss. Once the initial design was completed, minor edge detailing was finalised and the roof was fully designed within a couple of hours," said Mr Newbold.
At Nuneaton Roof Truss, we were proud to work on such an impressive development of homes.
"Working with a top developer creating such high-end luxury homes was a real pleasure. For Cornerways Farm, we were well aware of the fact that the attic space was intended to be usable space with a high degree of finish, so we provided a complete end-to-end solution from design specifications, through to manufacturing and installation," said Josh McEwan, sales director at Nuneaton Roof Truss
"We've had a long relationship with Cassidy Homes and have a shared commitment to quality, sustainability and reliability that has resulted in real trust," he said.
About Cassidy Homes
With over 35 years of experience in delivering housing projects, Cassidy Homes specialises in developing high specification houses for modern living.
With its excellent working relations and extensive in-house experience Cassidy Group identifies and delivers new and increasingly innovative construction and procurement methods to deliver the very best sustainable and high quality homes.
About Nuneaton Roof Truss
Nuneaton Roof Truss is the manufacturer of choice for all engineered timber requirements. Whether you're planning one house or many, housebuilders, and construction firms all over the UK put their trust in us.If you're interested in our industry-leading, sustainable services, click the link to get a quote or call us on 02476 327722 to find out how we can support your business and projects.
Please follow and like us: