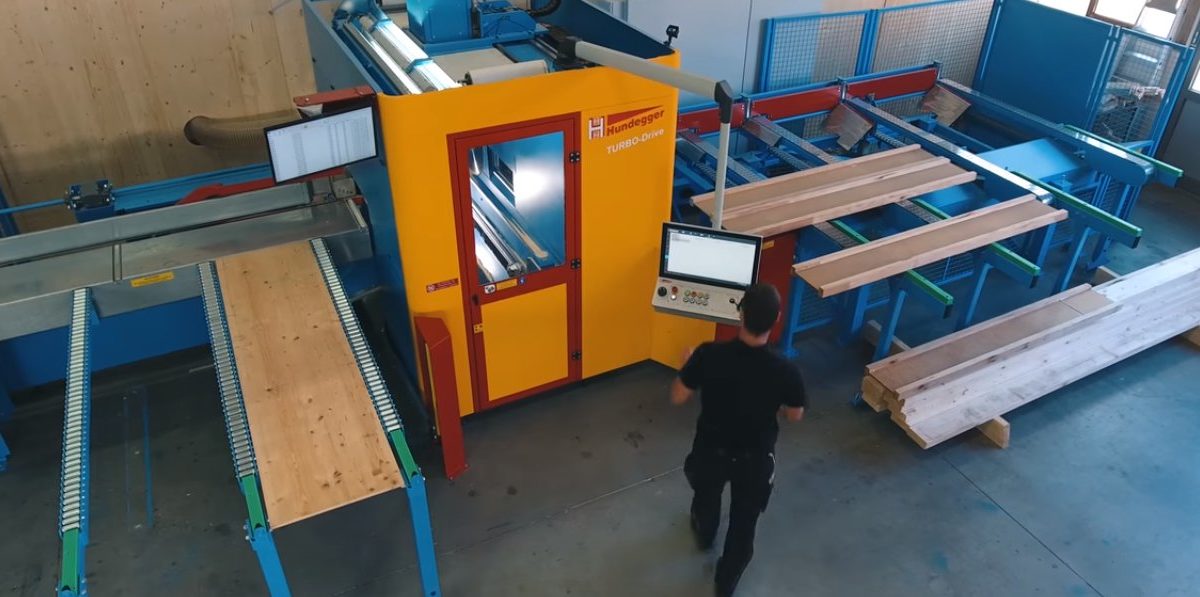 Our commitment to investment includes new equipment that turbocharges efficiency and precision while reducing waste.
Continuing our capital investment into the business, Nuneaton Roof Truss recently upgraded its factory floor with the addition of a new world class saw from Hundegger.
A family business headquartered in the Bavarian town of Hawangen, Hundegger, thanks to its innovation, focus on customers and excellent service, has developed into a true expert in CNC-controlled joinery machines and is now the world market leader in the field, with a market share of more than 90%.
Faster, more efficient and able to produce less waste while cutting, the Hundegger TURBO-Drive saw represents a significant upgrade of our manufacturing capabilities, helping us to be even faster to deliver bespoke roof and attic trusses, designed and delivered with our trademark efficiency.
The heart of the TURBO-Drive is a flexible saw unit, which can make cuts at any angle and inclination. Unlike a solution with an under-table pivoting saw, the saw blade can move with its axis below the workpiece fixing height and thus make horizontal slots at any angle and in all required sizes.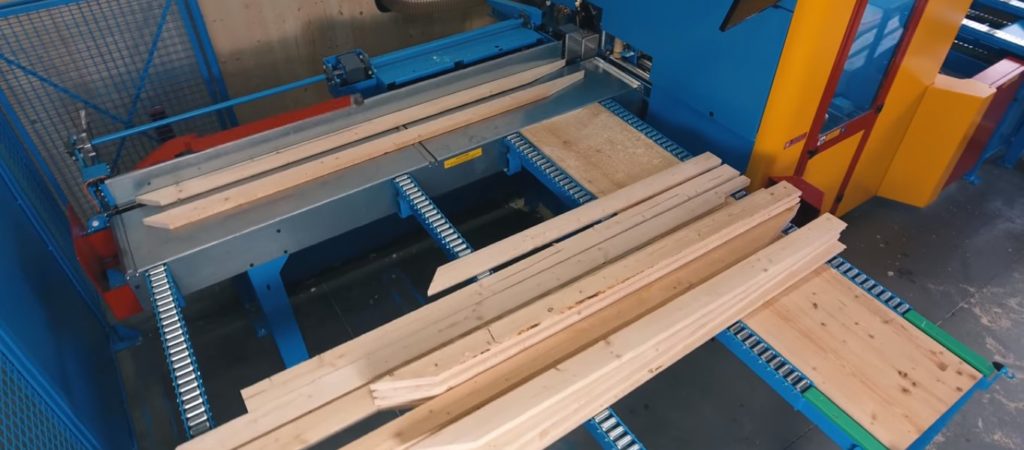 Thanks to its compact design, the machine is optimally encapsulated to prevent dust and noise emission and can also be installed on a concrete floor without the need for additional building measures.
In addition to all conceivable chop, mitre and compound cuts, the 5-axis saw unit which can be pivoted through 360° and at the same time tilted by 90° also enables birds mouths, roof ridge joints, eaves formwork notches, scarf joints and so on to be made quickly, precisely and in high quality.
The TURBO-Drive can be equipped with two vertically operating units. A 7.5 kW milling and drilling unit for milling rebates, recesses or freely programmable profiles as well as a 2.2 kW drilling unit for producing through or blind holes are available. Several parts stacked on top of each other can not only be cut to size, but in many cases completely finished in a single pass.
The unit also includes an infeed cross conveyor, meaning the user can place several pieces of timber on an infeed cross conveyor at the same time. These are automatically separated by the TURBO-Drive and fed into the machining zone without damage, while the operator can turn to other tasks.
Sales manager at Nuneaton Roof Truss, Josh McEwan, said that installation of the unit has resulted in a demonstrable improvement in productivity.
"The Hundegger saw is really an excellent piece of equipment, and has already proved its usefulness with its ability to perform extremely rapidly and accurately,"

Josh said.
Nuneaton Roof Truss customers will now benefit from increased efficiency thanks to our investment in the TURBO-Drive allowing us to work not only faster, but to even-greater levels of precision than ever before, ensuring a smooth process from design to delivery.
Why choose Nuneaton Roof Truss?
Nuneaton Roof Truss is the manufacturer of choice for all engineered timber requirements. Whether you're planning one house or many, housebuilders, and construction firms all over the UK put their trust in us.If you're interested in our industry-leading, eco-friendly services, click here to get a quote or call us on 02476 327722 to find out how we can support your business and projects
Please follow and like us: