The timber price see-saw is set to continue into late 2022 but Nuneaton Roof Truss remains committed to providing value and transparency for our customers.
As we move into the second half of 2022 some stability appears to be coming to the timber market, but prices remain elevated. As a result, transparency in pricing is more important than ever.
First the good news: the National Statistics on Timber Price Indices, published in May by Forest Research and the UK Statistics Authority, show timber prices are finally beginning to stabilise after two years of rises.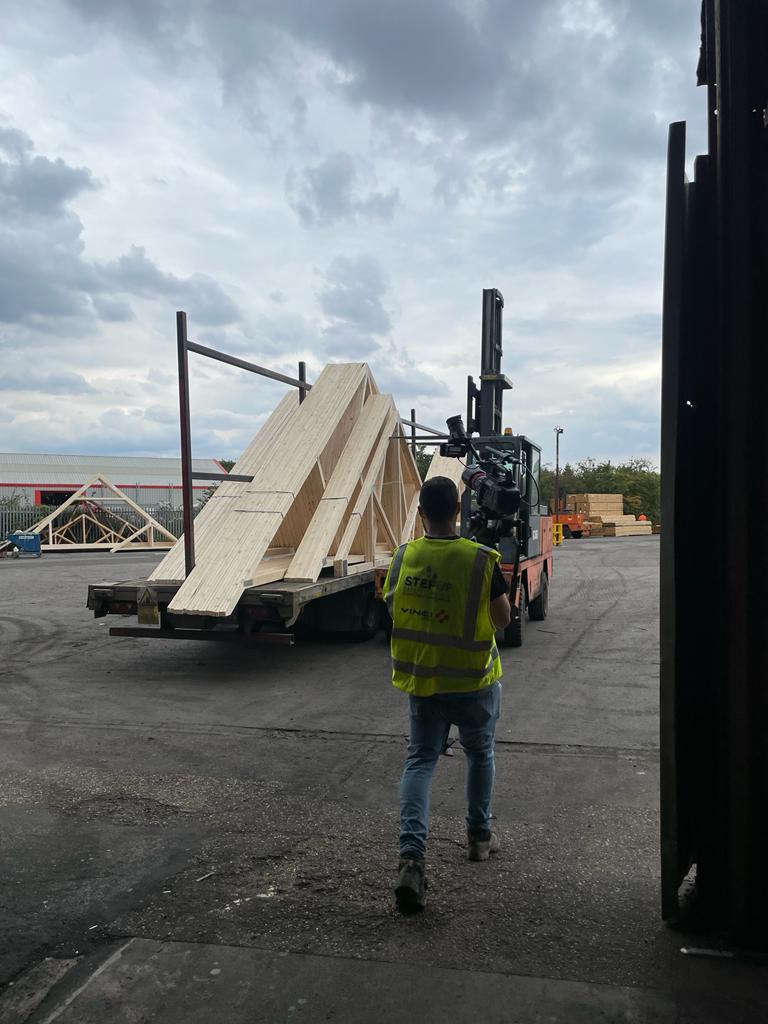 Clearly this will be welcomed by everyone in construction, coming after significant rises driven by the supply chain crunch caused by pandemic lockdowns as well as ongoing uncertainty due to the conflict in Ukraine. However, despite supply increasing, prices remain elevated compared to 2021 and indeed pre-pandemic levels. In addition, the first half of 2022 saw a staggering 34.5% price increase across the UK timber market as a whole.
Meanwhile, alarming headlines say that for geopolitical reasons timber could be on the rise again.
Pricing complexity
Dig deeper and the picture becomes even more complex as the prices of different timbers are rising and falling at different rates. For example, coniferous prices were 38.8% higher in nominal terms in the year to March 2022 compared with the previous year, whereas the average price for softwood sawlog sales was £76.89 per cubic metre overbark in nominal terms in the six-month period to March 2022, a decrease from £79.39 in the six months to September 2021.
It is essential to note that different timbers come at different prices and, of course, different building applications require different timbers. As structural components, roof trusses naturally require the use of dense and strong timbers.
Research published in July 2022 by Timber Development UK (formed by the merger of the Timber Trade Federation and Timber Research and Development Association), said that the picture was mixed, with "relative calm" after vertiginous rises in 2021.
"The significant price rises seen in 2021 reversed significantly in Q4 2021 , however […] prices of imported structural timber remained at a high level in Q1 2022 with a slight increase for April," the report said.
Looking forward, Timber Development UK said demand remained high for the moment, though economic uncertainty and a decline in consumer confidence due to the rising cost of living would likely have an impact on house buying and building.
In addition, though supply chains have dropped out of the mainstream press, they remain an issue.
"While logistical issues have subsided from public consciousness, they remain an issue of concern for the market. Shipping costs and container prices remain expensive,"

the report said.
How Nuneaton Roof Truss manages timber
High input prices are a problem, but worse still is getting locked into contracts that guarantee overpaying. At Nuneaton Roof Truss, we don't do that.
While Nuneaton Roof Truss cannot control timber prices, we are committed to providing value for our customers. We do this by having a nimble purchasing process, ensuring we do not get locked in to paying high prices even as costs drop. And if we save, you save.
Most important of all, we believe in transparency: Nuneaton Roof Truss is open about timber prices and when we always keep prices fair. By passing the best prices on to customers, Nuneaton Roof Truss demonstrates our commitment to being a real partner to the home building industry.
Why choose Nuneaton Roof Truss?
Nuneaton Roof Truss is the manufacturer of choice for all your engineered timber requirements. Whether you're planning one house or many, housebuilders, and construction firms all over the UK put their trust in us. If you're interested in our industry-leading services, click here to get a quote or call us on 02476 327722 to find out how we can support your business and projects.
Please follow and like us: