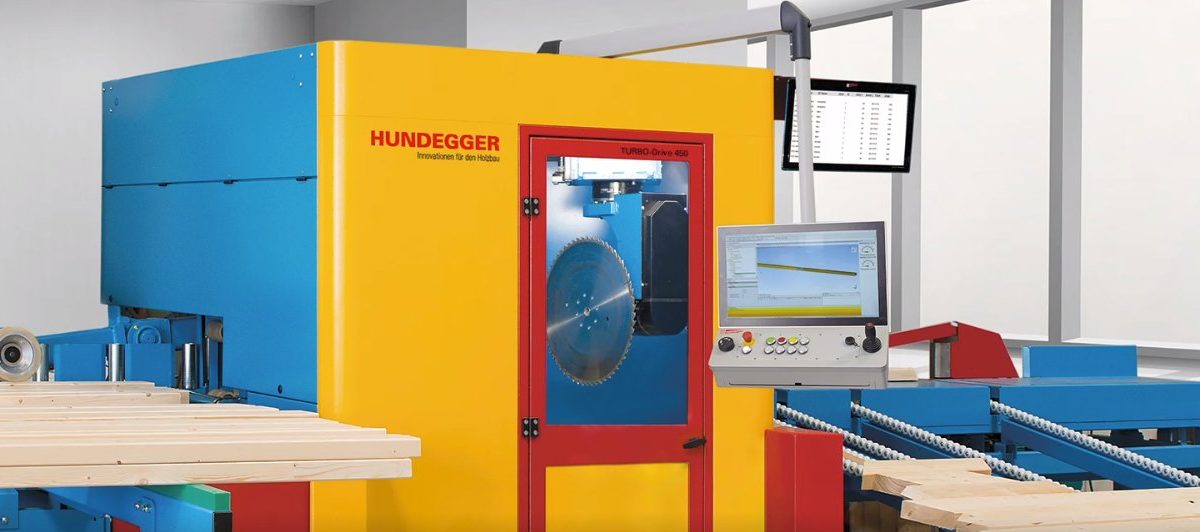 Installation of a new CNC joinery machine cuts manual intervention in our manufacturing processes.
Continuing our investment in production operations, Nuneaton Roof Truss is pleased to announce the delivery and installation of a new CNC joinery machine from industry leaders Hundegger. The new computer controlled increases our ability to automate our production facilities, helping us to not only deliver to our customers more rapidly, but also ever greater precision in our trusses and other structural timber products.
Nuneaton Roof Truss has a longstanding relationship with Hundegger, using a range of its high-tech cutting and joinery machines in our manufacturing process, including an SC-3 saw and a TURBO-Drive.
Nuneaton Roof Truss sales manager Josh McEwan said that the addition of the new equipment meant greater precision in manufacturing.
"Adding this new machine to our operations means that we now have fully computer-controlled joinery operations ,"

said Josh.
Delivering ultra precision
The Hundegger allows us to manufacture different parts of roof trusses quickly and efficiently: instead of having multiple areas with various different tools, this machine performs a multitude of cuts. In addition, due to the power of the saw, we can often run multiple pieces of timber through at the same time helping to increase our production outlay.
In addition, being computer-controlled, it also minimises the need for additional labour and various other equipment. It is also extremely fast, which allows us to produce roof trusses at great turnaround times, ultimately allowing us to make good quality products at a competitive price point.
Nuneaton Roof Truss customers will now benefit from increased efficiency thanks to our investment in equipment, allowing us to work not only faster, but to even-greater levels of precision than ever before, ensuring a smooth process from design to delivery.
Why choose Nuneaton Roof Truss?
Nuneaton Roof Truss is the manufacturer of choice for all of your structural and engineered timber requirements. Whether you're planning one house or many, housebuilders, and construction firms all over the UK put their trust in us.If you're interested in our industry-leading, eco-friendly services, click here to get a quote or call us on 02476 327722 to find out how we can support your business and projects.
Please follow and like us: