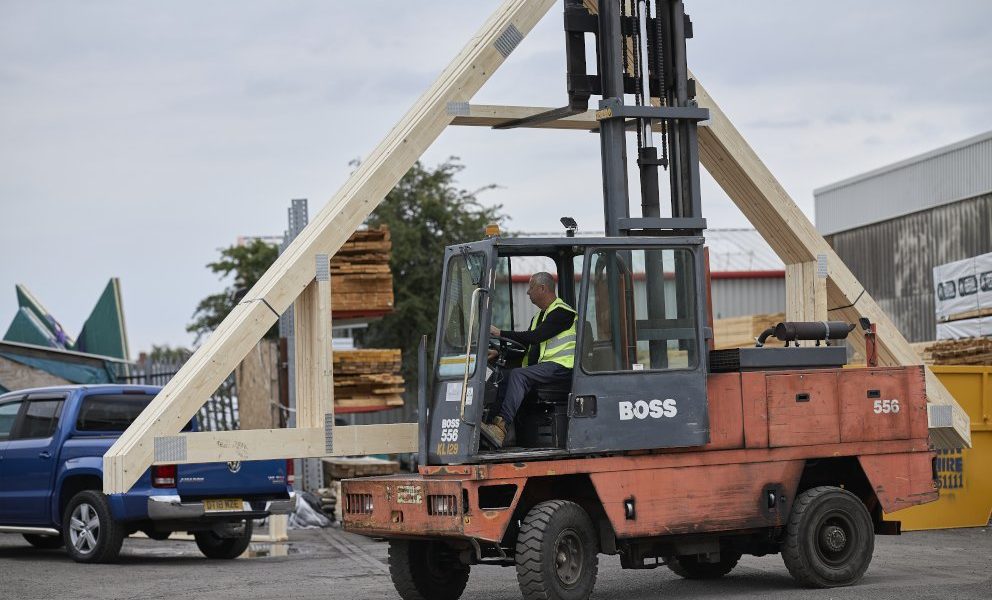 Building homes in the UK is a complex and time-consuming process. To simplify matters, ensure you choose the right pre-fabricated products. At Nuneaton Roof Truss, we specialise in the design and manufacture of pre-fabricated roof trusses, attic trusses, floor joists and spandrel panels, and we are the right choice for you.
3D Drawings
At Nuneaton Roof Truss, our experienced team of specialist designers will estimate, detail and design from your architectural and engineer's drawings. We provide 3D drawings, using industry-leading MiTek design software, to help you visualise the joist and roof truss design and ensure the planned product is precisely what your project needs. We will work with you to create an optimised roof plan for your site.
Technical Requirements
Customers who work with Nuneaton Roof Truss get a complete package. Our service continues beyond the supply of trusses, joists and spandrel panels to your site. We provide any technical support you require to ensure that your roof is installed correctly and safely, whether that is laminated copies of the drawings for your site or any questions regarding the construction of the roof trusses.
Working with you to meet all your technical requirements, including wind loading, snow loading and structural calculations. We can even provide on-site support during installation to ensure everything goes smoothly.
We use only the highest quality, sustainably sourced timber, ensuring our products are environmentally responsible and excellent value for money.
Delivery
We use a fleet of vehicles and experienced drivers to deliver your roof trusses safely and on time. Once we have delivered the product to your site, our 'site pack' provides advice on unloading your roof trusses.
In line with EUTR rules, all joists are bound and shipped with adequate clear packing to ensure their protection, while trusses are banded and marked to help identify each one and ensure they're delivered to the right place.
Conclusion
With two decades of experience in manufacturing and delivering high-quality building products, we are the best supplier of roof trusses, attic trusses, floor joists, and spandrel panels around.
Working with Nuneaton Roof Truss means that you benefit from our years of experience in the industry and our commitment to providing the very best technical support and customer service. Contact us today to discuss your roof design and how we can help you.
Please follow and like us: