When Cartwright Homes wanted to build another award winning site at McArthur Gardens in Bedworth, they turned straight to Nuneaton Roof Truss for their engineered timber supplies.
Introduction
With the land acquired and planning passed to develop a beautiful new site consisting of; 2 bedroom detached bungalows and bespoke 3 and 4 bedroom detached houses, Cartwright Homes required an engineered timber supplier that they could trust to deliver excellent quality roof trusses, on time and on budget.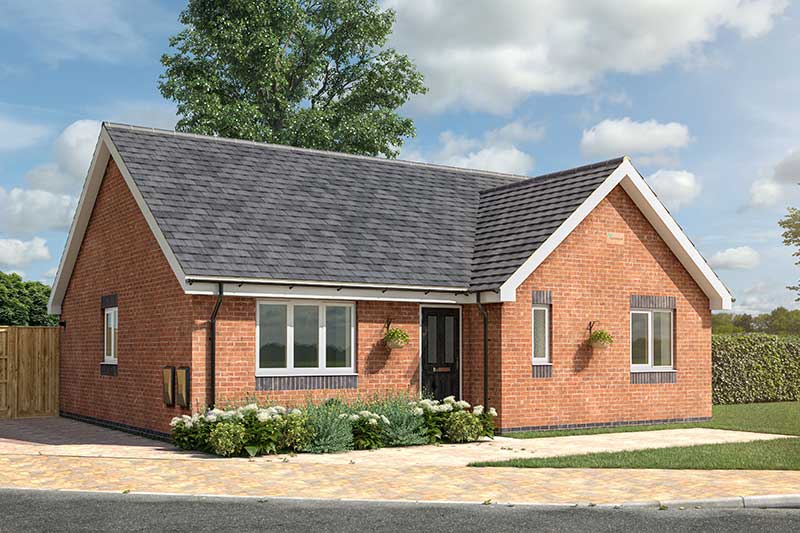 For McArthur Gardens, Cartwright Homes turned to Nuneaton Roof Truss knowing from past experience that they would manufacture and deliver high quality roof trusses, which would speed up the construction process without compromising on design, materials or structural integrity.
Customer Service
Nuneaton Roof Truss know that customer service is key and that the planning stage of any development is an important part of this process. We worked closely with the Cartwright Homes team and used our MiTek Software Business System to help plan their project workflow.
Once the design drawings were approved, our manufacturing team started production. Using the Depaw Saw and Stavelse Press, combined with the comprehensive range of equipment at our 30,000sq ft factory, we provided Cartwright Homes with the accuracy and efficiency they required at every stage of the production process.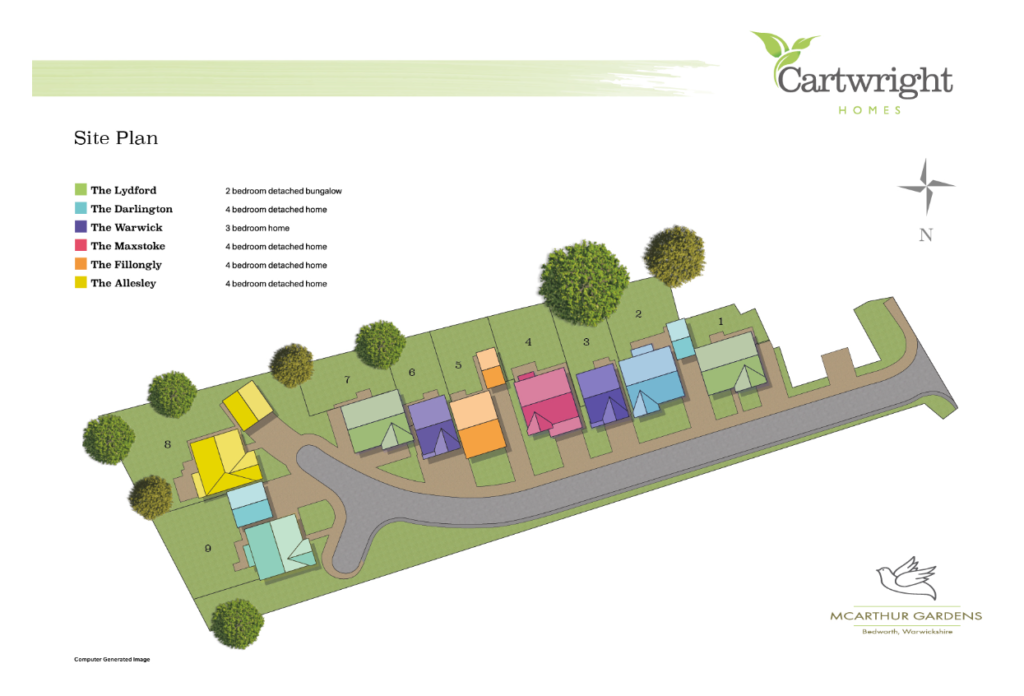 Regular communication and updates were provided during the manufacturing and delivery scheduling processes, allowing us to deliver the payload to the McArthur Gardens site on a date and time that worked perfectly for the trades teams on site.
Manufactured from PEFC Certified, high grade softwood, Nuneaton Roof Truss's bespoke trusses, created with our rapid design, manufacturing and delivery processes, meant that Cartwright Homes was able to deliver this award winning development both on time and on budget.
Congratulations
Congratulations to the team at McArthur Gardens, led by Site Manager Gary Woodward, who won an LABC Brick Award, seen here being presented by LABC Ian Clarke.
The LABC Brick Award recognises the quality of the site workmanship and management at McArthur Gardens. Congratulations to Gary and the team.
Nuneaton Roof Truss were proud to be involved in this project, it's great to see a locally based housebuilder winning awards and gaining recognition for the work that they do.
About Nuneaton Roof Truss
As the UK's largest independent manufacturer and supplier of prefabricated roof trusses, Attic Trusses, Spandrel Panels and floor joists, Nuneaton Roof Truss is the manufacturer of choice for all engineered timber requirements.
If you're interested in our industry-leading, sustainable services, click the link to get a quote or call us on 02476 327722 to find out how we can support your business and projects.
Please follow and like us: