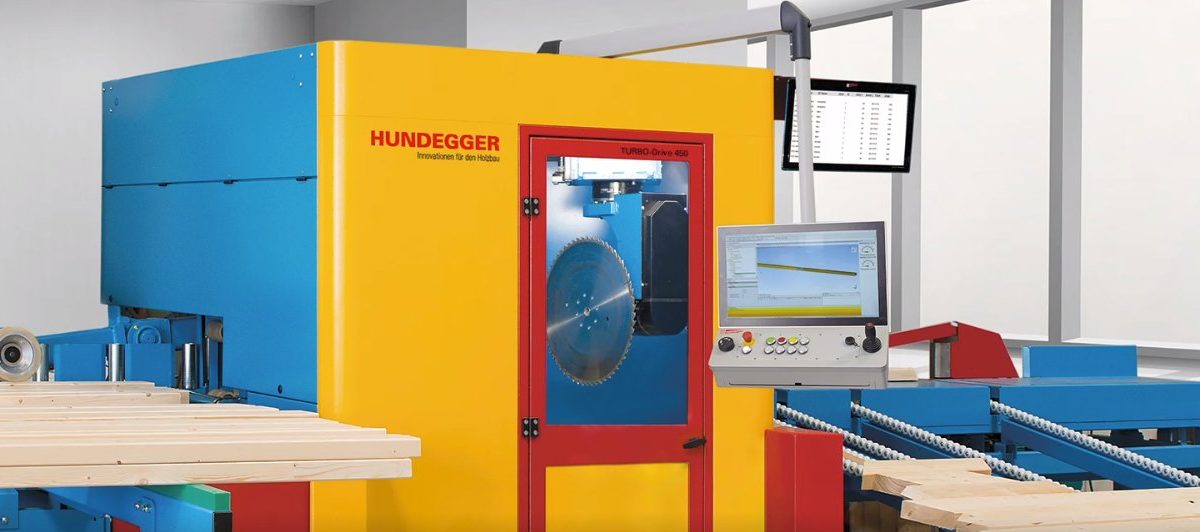 In house building and timber engineering, precision and efficiency are crucial. The ability to cut, mill, drill, and mark with speed and accuracy can make a significant difference in the quality and productivity of your projects. Nuneaton Roof Truss have two Hundegger TURBO-Drive cutting machines that allow our roof trusses, floor joists and spandrel panels to be made quickly, precisely and with high quality.
The Hundegger TURBO-Drive is a versatile machine designed to meet the demands of modern timber engineering. It excels in various tasks, from cutting to drilling and milling, while also offering precision in marking.
Flexibility
The TURBO-Drive's 5-axis saw unit allows for cuts at any angle and inclination. This flexibility enables countless varieties of cuts, including chop, mitre and compound. The saw unit can pivot through 360° and simultaneously tilt by 90°, making it perfect for completing tasks with speed and precision.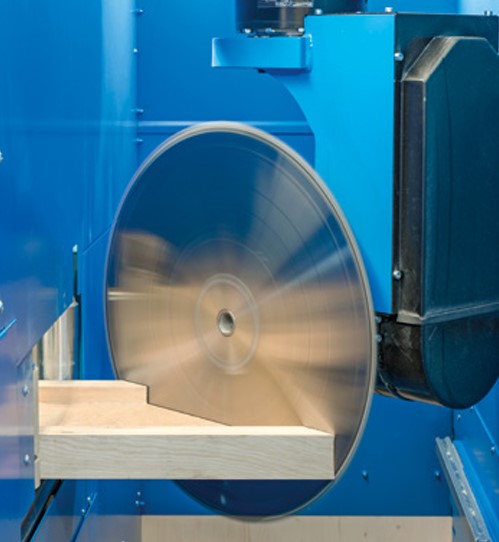 Images courtesy of Hundegger website
Our TURBO-Drive is equipped with two vertically operating units: a 7.5 kW milling and drilling unit for milling rebates, recesses, or freely programmable profiles and a 2.2 kW drilling unit for producing through or blind holes. This allows for not only cutting to size but also finishing multiple parts in a single pass, saving both time and effort.
Advantages for Nuneaton Roof Truss
Enhanced Efficiency
We can significantly boost our production efficiency with the Hundegger TURBO-Drive. This machine ensures faster cutting and processing of timber components, allowing for quicker turnaround times on projects without compromising quality.
Versatile Timber Handling
The TURBO-Drive's capability to handle timber cross-sections from 20 x 40 mm to 160 x 450 mm allows for multiple timber requirement options. Whether it's for trusses, rafters, or other structural components, this machine ensures precise cuts for a variety of timber sizes.
Seamless Integration
The TURBO-Drive seamlessly integrates with Nuneaton Roof Truss's existing production systems. This integration streamlines the workflow and ensures that the machine complements the company's current processes.
Image courtesy of Hundegger website
Automated Timber Discharge:
With the automatic timber discharge feature, we can reduce manual handling, minimising the risk of injuries and improving overall workplace safety.
Data Interface:
The TURBO-Drive's data interface communicates with our MiTek design and CAD programs. This ensures that all components are accurately processed according to the design specifications, reducing errors and material wastage.
Precision for Roofing Components:
Given the precision and flexibility of the 5-axis saw unit, we can craft intricate roof components, including birdsmouths, roof ridge joints and eaves formwork notches, with the utmost accuracy. This precision translates into safer and more reliable roofing structures.
Image courtesy of Hundegger website
Efficiency with Stacked Parts:
Nuneaton Roof Truss can maximise its efficiency by using the TURBO-Drive to cut and finish stacked parts in a single pass. This reduces production time, labour costs, and minimises the handling of individual components.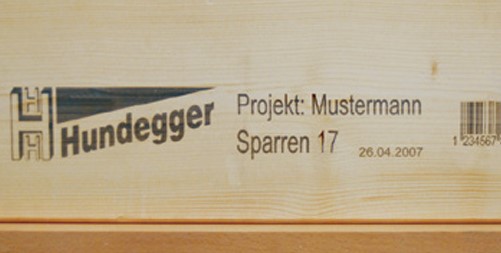 Images courtesy of Hundegger website
Part Marking:
Accurate part marking ensures that we can keep track of the components at all times. The TURBO- Drive offers multiple marking options, from simple rafter markings to more complex labelling, helping to maintain order and organisation in the production process.
Automation for Enhanced Productivity:
Nuneaton Roof Truss takes advantage of the TURBO-Drive's automation features, such as infeed cross conveyors, to optimise its workflow. This automation allows for the simultaneous loading and processing of multiple timber pieces, reducing bottlenecks and increasing overall productivity.
Buffering Finished Workpieces:
The cross conveyor system buffers finished workpieces, ensuring the safe storage and readiness of our completed components for the next stage of production. This minimises downtime and keeps the production line flowing smoothly.
Conclusion
Incorporating the Hundegger TURBO-Drive into our operations not only enhances efficiency but also contributes to the company's reputation for delivering high-quality timber components for roofing projects.
Contact us for a quote on your next project.
Please follow and like us: