When Backhouse wanted to create its Broadfield development of impressive 4 and 5-bedroom family homes in Great Somerford, Wiltshire it turned to Nuneaton Roof Truss.
One of Britain's leading developers, Backhouse was born out of a desire to establish an innovative British housebuilder that could deliver new homes of outstanding design quality which respond to the needs of today's contemporary lifestyles.
The Challenge
In the peaceful Wiltshire village of Great Somerford lies in the broad valley of the river Avon – the river itself meandering through the north side of the village – and is surrounded by open countryside with the majority of the village in a designated conservation area. In order to match this exquisite location, Backhouse needed precision designed and manufactured roof trusses made from the highest quality materials.
Backhouse wanted to create a development that fulfilled a brief for 21st century living in the countryside, with houses that buyers would see as an investment in architecture and modern design.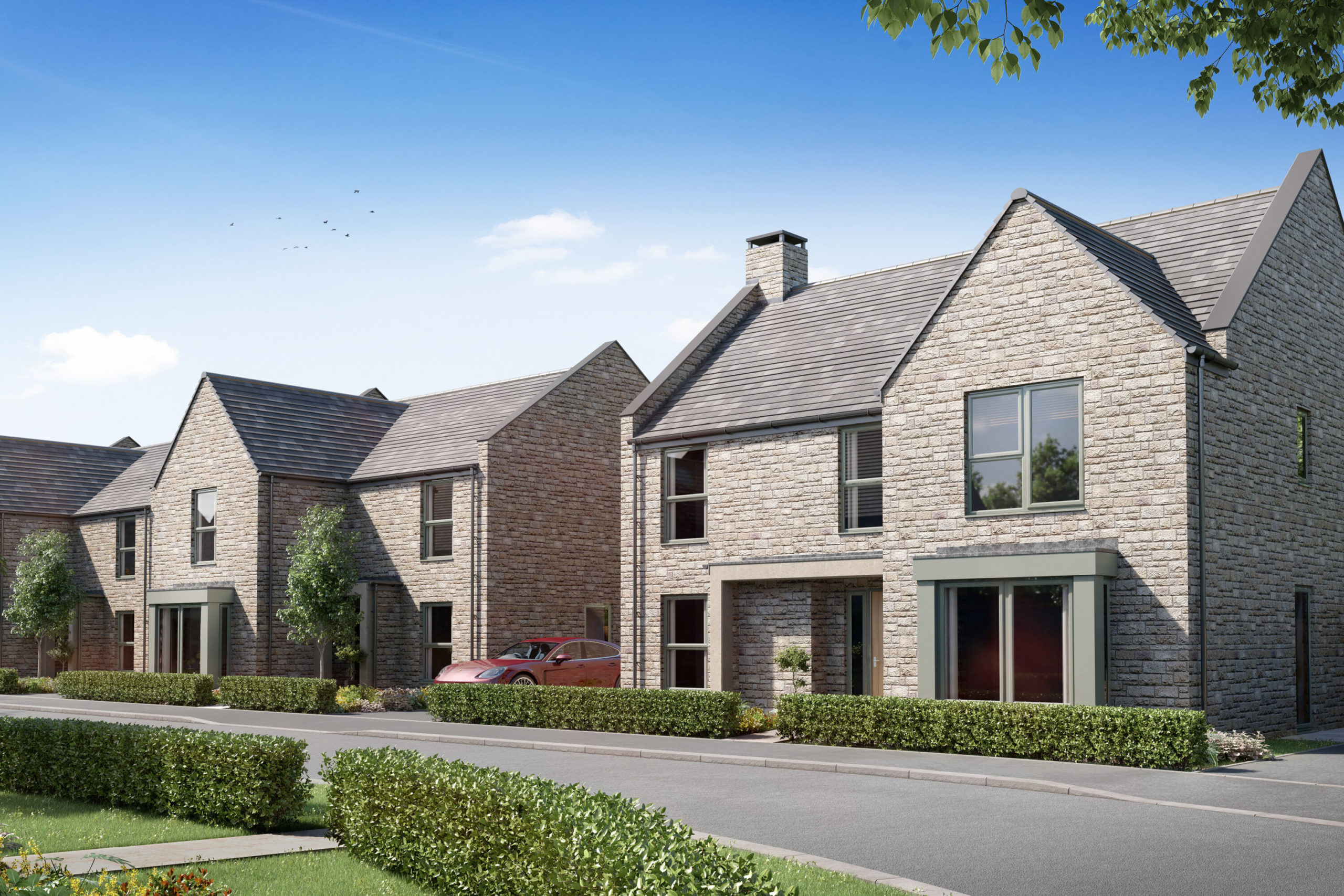 The Solution
To achieve its aims, Backhouse ordered custom-designed roof trusses from Nuneaton Roof Truss. Meeting Backhouse's needs, from design to delivery the whole process took just two weeks.
Charles Phillpott, Senior Buyer at Backhouse, explained that the choice of Nuneaton Roof Truss was driven by the knowledge that we would deliver on-spec and on-time.
"I had worked with Nuneaton Roof Truss before, when I was in a previous job. "Price is obviously important and, at Backhouse, we do competitively tender, but quality is what gets you on that tender list. We've never had any issues whatsoever with Nuneaton Roof Truss' quality of work: their tender has always come in on time and they always have a short lead time, just two weeks while others take a lot longer. They are also responsive to any issues,"

said Charles.
The Result
Construction was improved by the delivery methods used by Nuneaton Roof Truss, which mean that trusses can be lifted directly from the vehicle and placed into position with a minimum of fuss.
"One of the things that they offer that other manufacturers don't is that they can often supply the larger trusses in one piece, where the others deliver it in two pieces,"

said Charles.
In addition, we take our value proposition seriously. After the 2021 commodity price spike, Nuneaton Roof Truss was able to take advantage of a drop in prices to bring savings to its customers.
"From a pricing perspective, particularly with timber, things have been extremely volatile, mostly going upwards. I can honestly say Nuneaton Roof Truss is the only company that has come back to say 'prices have come down'. The prices did go back up again as commodity prices rose again, but I have never experienced a company that lowered prices,"

said Charles.
Why choose Nuneaton Roof Truss?
Nuneaton Roof Truss is the manufacturer of choice for all your engineered timber requirements. Whether you're planning one house or many, housebuilders, and construction firms all over the UK put their trust in us. If you're interested in our industry-leading, eco-friendly services, click here to get a quote or call us on 02476 327722 to find out how we can support your business and projects.
Please follow and like us: