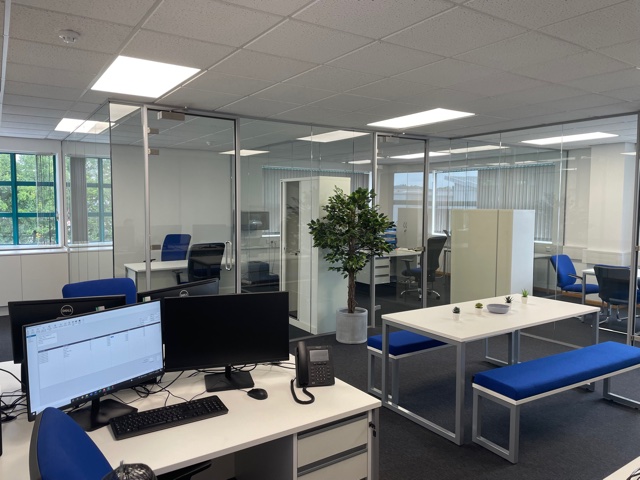 Our new premises are a major leap forward for our growing company.
As Nuneaton Roof Truss continues to expand, we are delighted to announce the opening of our new offices. Up until now, our design, management and administration has all taken place on-site, just off the factory floor.
With the opening of our new offices, this has now changed. Located at Bermuda Innovation Centre on St Davids Way in Nuneaton, our new 1,000 sq. ft. (93 m2) premises will improve quality of life for our staff and visitors alike.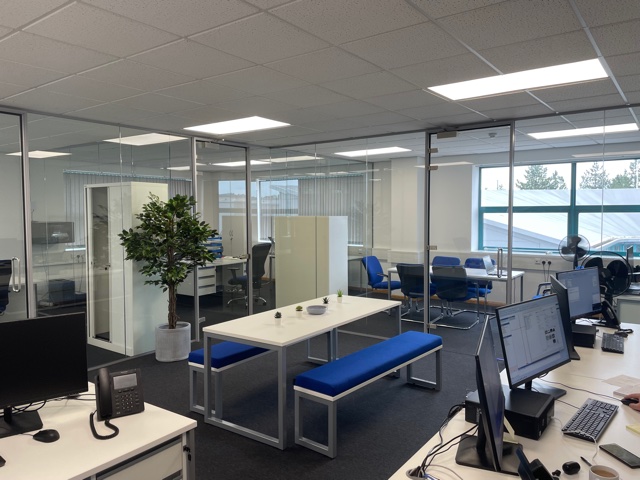 Housing our expert design team, our accounts and administration team, and management, our offices will be not only a stylish place to work but a haven away from the buzz of the factory floor.
A more pleasant space for customers to visit – though of course factory visits will still be possible – our new premises also reflect our commitment to creating the best possible environment for our staff, with an eye on employee wellbeing.
More than just a second location, the office is the embodiment of the growth Nuneaton Roof Truss has experienced as a result of its commitment to meeting customers' needs – and a sign of our continuing investment into the business, something that also includes new precision machinery on the factory floor.
Nuneaton Roof Truss sales manager Josh McEwan said that the move represented a step up for the company, as it will make for a quieter working environment, particularly for the design team.
"The offices are superb, with a bespoke fit-out that creates dedicated space to house each team. We expect it to be a real boost to both morale and productivity," Josh said.
Please follow and like us: