Nuneaton Roof Truss founder Scott McEwan explains how we imbued our company with values that remain central to our work even as we have grown.
Founded in 1999, Nuneaton Roof Truss was initially a small operation, consisting of three people, before growing to a major regional supplier and finally into what it is today: a leading manufacturer and supplier of roof and attic trusses, treated timber, posi-joists and spandrel panels, metalweb panels and more, delivering nationwide for some of the UK's largest housebuilders.
Reflecting on the company's extraordinary journey, founder Scott McEwan says that it all started with a single step. That step was Scott challenging himself.
"We started Nuneaton Roof Truss when I was in my thirties. I was working on the shop floor and I thought 'can I do it?' and now, here we are,"

said Scott.
As Nuneaton Roof Truss has expanded, first across the Midlands and then nationwide, growing its product range and supplying customers right across the country it has nonetheless stayed true to its values. Recent expansions, such as moving our design, administration and management team to new, bespoke premises, has not altered the fact that we are, at heart, a family business.
"Everything that is done here is done as a team. Everybody helps each other out. If somebody's in trouble or behind a little bit, then somebody will jump on and help them. It's family and friends, it's what you do: you look after each other,"

Scott said.
Nuneaton Roof Truss is supporting you
We think that Scott's ideas have delivered the best of both worlds. Not only does Nuneaton Roof Truss have a supportive working culture, but we pride ourselves on making sure we deliver what our customers need – and do so rapidly.
This culture of support is as much about our relationship with our customers as it is with our staff.
"We're a family business. If you have an issue or there is a problem, or you want to change deliveries, you can contact us at any time because customer service is what we're all about,"

said Scott.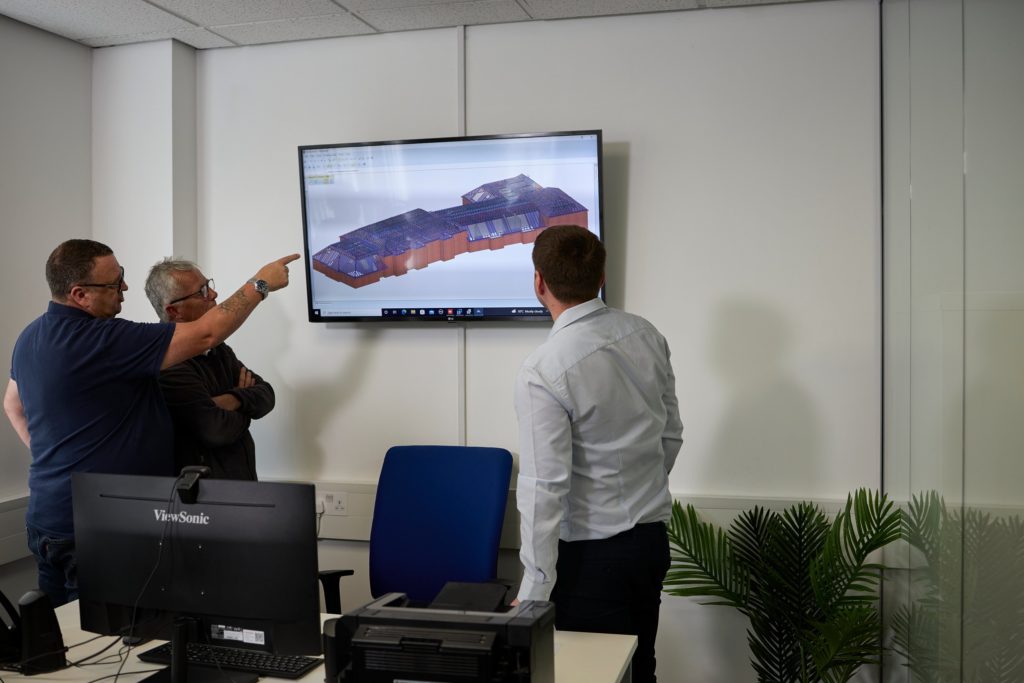 Indeed, our entire business is built around meeting your needs so we want you to think of our team as an extension of yours.
"From our designers to the shop floor to the management, we're a team. Everybody plays a part in that and everybody knows they play a part. It's what it is: it's a family business and it'll stay like that,"

Scott said.
Why choose Nuneaton Roof Truss?
Nuneaton Roof Truss is the manufacturer of choice for all your engineered timber requirements. Whether you're planning one house or many, housebuilders, and construction firms all over the UK put their trust in us. If you're interested in our industry-leading services, click here to get a quote or call us on 02476 327722 to find out how we can support your business and projects.
Please follow and like us: