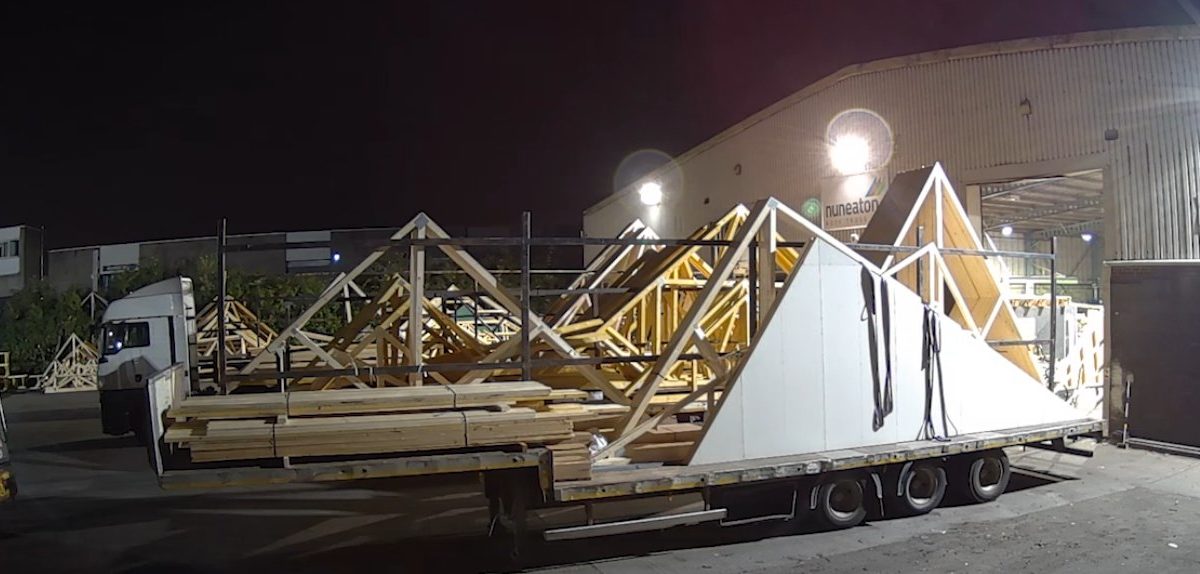 Nuneaton Roof Truss's 24-hour production enables our customers to be safe in the knowledge that we are producing around the clock.
Renowned for our fast turnaround time, delivering trusses to you within just ten days of the final sign-off of designs, Nuneaton Roof Truss has expanded our production hours with a new night shift, meaning we now have 24/7 manufacturing capacity.
Our factory, home not only to skilled workers but also highly advanced technology including top-line CNC joinery machines and advanced presses, that deliver to millimetre tolerances. An ongoing global shift toward continuous production (Nissan in Sunderland, for example, has been running 24 hours since 2013) has been bolstered by the need to ramp up output following the supply chain shortages that came in the wake of the Covid-19 lockdowns. This has been facilitated by the increased automation possible thanks to intelligent machinery delivering the precision engineering that companies like ours demand.
At Nuneaton Roof Truss, however, our staff well being remains paramount, so 24-hour operations do not mean longer working hours. In fact, we have shortened our working week without reducing wages, an initiative that came from the family ethos inspired by our founder and managing director Scott McEwan.
Our move to continuous operations is about more than amortising investment in equipment, too. Operating a manufacturing business around the clock brings clear economic advantages including shortened lead times which become apparent with continuous operations, giving us – and you – a competitive advantage.
Working for you
In addition to production, we also deliver day and night. Our logistics teams work throughout the night, too, therefore ensuring that there are no logjams in deliveries so you get your orders exactly when you need them.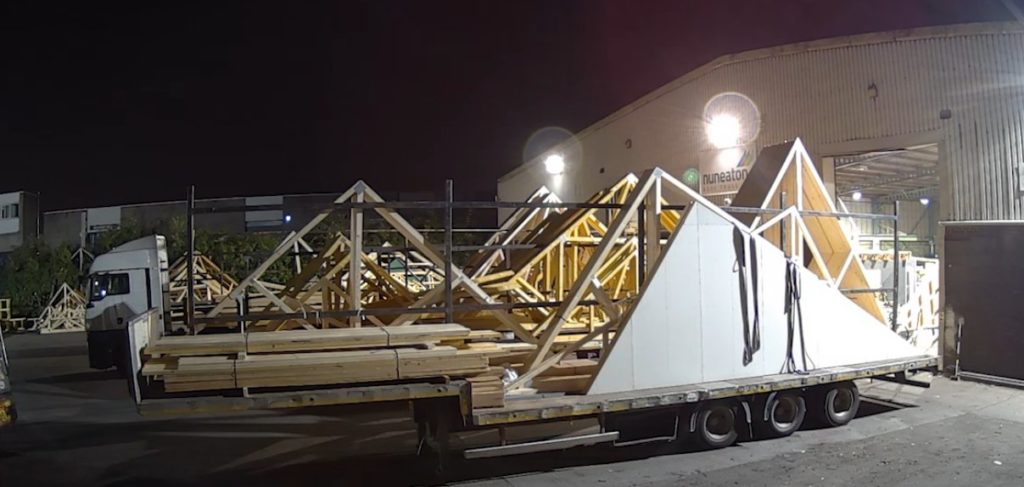 This is all part of our ongoing commitment to meeting our customers' needs, says sales manager Josh McEwan.
"At Nuneaton Roof Truss, we do everything we can to make sure our customers not only get what they need, but when they need it,"

Josh said.
Why choose Nuneaton Roof Truss?
Nuneaton Roof Truss is the manufacturer of choice for all your truss and engineered timber requirements. Whether you're planning one house or many, housebuilders, and construction firms all over the UK put their trust in us. If you're interested in our industry-leading services, click here to get a quote or call us on 02476 327722 to find out how we can support your business and projects.
Please follow and like us: